Surgical excision is a procedure to cut out the cancer from the skin along with surrounding healthy tissue to ensure the cancer is completely removed from the face. Surgery may be done in combination with a skin graft or with the use of a local skin flap rotated int o the skin defect to close the are of missing tissue. Initially the surgery may leave a rather unsightly scar which maybe quite red and lumpy however with time this should soften and pale.
Other methods of treating skin cancer include topical skin treatments for superficial lesions, radiotherapy, Mohs surgery and PDT (photodynanic therapy). Our surgeons work as part of skin cancer multidisciplinary teams and any patients requiring more complex decisions regarding there management are discussed in this meeting.
Cryotherapy is a form of treatment which uses liquid nitrogen to freeze and destroy skin keratosis which maybe a pre cursor to skin cancer. A month after the mole has been frozen the scab containing the keratosis will gradually scab and fall off.
With all type of skin cancer removal surgery you will need to have checkups before and after treatment to ensure its success.
Video Description
The majority of skin cancers, particularly on the face, can be treated under local anaesthetic explains Helen Witherow, Consultant Maxillofacial and Facial Plastic Surgeon at The Face Surgeons. It is a relatively minor procedure. http://www.thefacesurgeons.co.uk/ The mission of The Face Surgeons is to provide anybody who requests or needs to have surgery of the face to have the best possible advice from a specialist in their field of care. Our main practice is situated on Wimpole Street in the heart of London.All of our surgeons are highly trained specialists in all aspects of facial surgery. We have one oculoplastic surgeon, one ear, nose and throat specialist, and 3 maxillofacial surgeons. Between all members of The Face Surgeons team we aim to provide patients with a comprehensive and well explained treatment plan for your concerns and problems.
---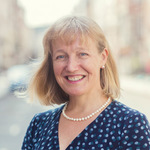 Helen Witherow:
Consultant Maxillofacial and Skull Base and Facial Plastic Surgeon