Information Videos
Please click on the link to browse through our channels and playlists.
Find out more about contributors
Video Description
The majority of skin cancers, particularly on the face, can be treated under local anaesthetic explains Helen Witherow, Consultant Maxillofacial and Facial Plastic Surgeon at The Face Surgeons. It is a relatively minor procedure. http://www.thefacesurgeons.co.uk/ The mission of The Face Surgeons is to provide anybody who requests or needs to have surgery of the face to have the best possible advice from a specialist in their field of care. Our main practice is situated on Wimpole Street in the heart of London.All of our surgeons are highly trained specialists in all aspects of facial surgery. We have one oculoplastic surgeon, one ear, nose and throat specialist, and 3 maxillofacial surgeons. Between all members of The Face Surgeons team we aim to provide patients with a comprehensive and well explained treatment plan for your concerns and problems.
---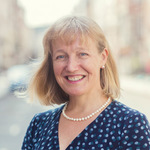 Helen Witherow:
Consultant Maxillofacial and Skull Base and Facial Plastic Surgeon